To provide life-saving alerts by enabling the free flow of information from credible sources, machine learning, and user feedback to improve the flow of critical information.
Be in the know before severe weather happens, so you can be prepared and be proactive. Be ready to take action with minute to minute changes in to protect your friends, family, or business.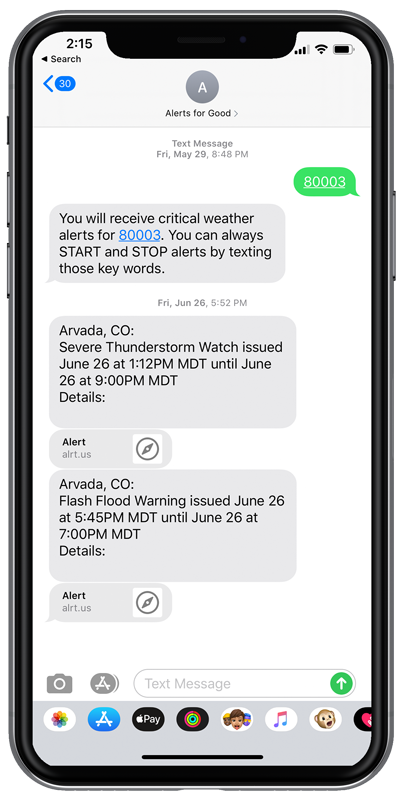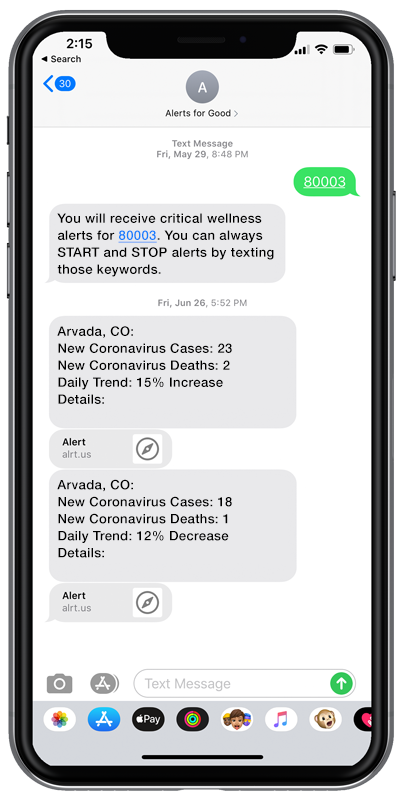 During the present novel coronavirus (COVID-19) pandemic, those on the front lines—including health care professionals, researchers, and government experts—need quick, easy access to real-time critical data. This type of information exchange is what APIs do best, and providing that data via SMS technology is one of the best ways to get that information to the most people when it's available. (Coming Soon!)
Do you need custom alerts that promote public safety, community action, and well-being  through subscription based alerts? We would love to partner with you to provide up-to-date alerts and information to your community.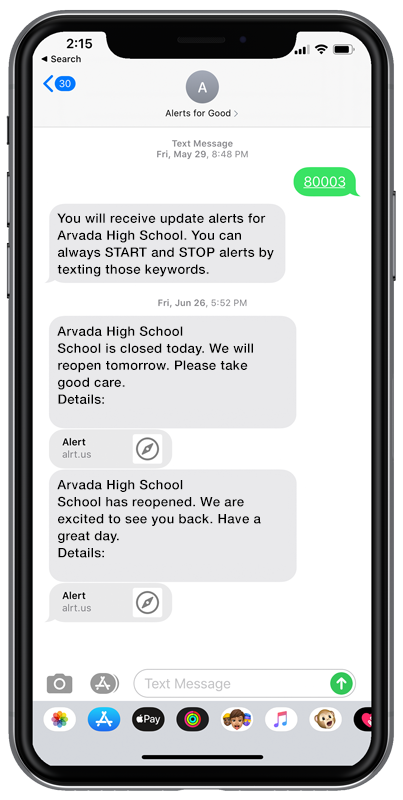 Life Saving Information Anytime. Anywhere.
Your Information. Credible Sources.